Vending Finance
How It Works
Finance for NEW & USED Vending Machines
How it Works

If you are looking for Vending Finance or Vending Machine Loans, this is how it works:
Simply click on the tab at the top of this screen "Vending Finance Application"
Complete this Online Vending Finance Application form and press submit when completed.
Once this application form is received we will endeavour to contact you during business hours in the shortest possible time frame.
This is usually on the same business day that you submitted the Online Vending Finance Application form.
We will then conduct a quick telephone interview with you and then submit your application for funding.
A form also needs to be filled on the details on the vending machine(s).
If it's a USED MACHINE LOAN you need to have a photo of the machine and the information filled in on the serial numbers of that machines equipment.
Once an approval has been issued, we will request an invoice from your supplier.
When the invoice has been received the finance documents will be sent to you for signature. At this stage we will also ask you to send us identifications and any supporting documents.
Generally, provided you act quickly to all requests for information, the entire funding process can be carried out within a few days.
You will also be kept informed during the entire process.
It is as simple and easy as that!
Loan Criteria (Base)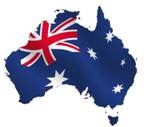 Your business MUST have an ABN.
Generally your business must have held the ABN for a period of 2 years or more.
If your ABN is less than 2 years old, you may need property or other registered security (such as a motor vehicle etc) to be approved for funding.
If your business does not hold an ABN, pre-approval can be sought until such time as your business is granted an ABN ... you will need property or other registered security (such as a motor vehicle etc) to be approved for funding.
Your business must have a relatively clean Credit File ... small defaults such as Telcos etc are considered.
The minimum amount for funding is $5,000 ... there is no maximum amount.
Funding terms are from 12 months to 60 months.
There are various funding types availble, such as Chattel Mortgages, Leases, Commercial HP and Rentals ... the most appropriate funding type will be discussed with you prior to funding.
We Lend .. so that you can Vend!