Vending Machine Finance and Vending Machine Loans
Vending Finance
Welcome to VendingFinance.com.au. We are currently Australia's only website dedicated to offering vending operators and vending companies the opportunity to apply for Vending Machine Finance and Vending Machine Loans.
Apply / Enquire online today for Finance for Vending Machines and Loans for Vending Machines.
We want to try help everyone in obtaining, as we call it, "Vending Finance" for ALL types of Vending Machines.
We have partnered with a group which understands our niche "Vending Machines". Our group will assist you with all your Vending Finance needs. Our group has at it's disposal a number of Low Doc Lenders as well as a Major Lender.
Vending Finance and Vending Machine Loans can be used for various vending activities such as expanding your current operations, securing a new large site or upgrading that good site to a NEW more modernised vending machine with better features.
If you need Vending Finance apply / enquire online today, at no cost, for all your Vending Machine Finance and Vending Machine Loans.

Please read the section on " How it Works " before applying
All loan applications / enquiries are subject to Finance Approval
Here are some things you need to consider when getting a vending machine for your new site:

We all know that the vending business is a 100% cash-only business with a huge initial capital investment.
The return on investment is dependant on the location of the vending machine as well as the demograpghic of the staff at that location (vis blue collar or White collar workers).
You can never predict the exact weekly sales of a newly sited or soon to be site vending machine but you can try to approximate as closely as you can.
Your return on investment can be years. If you are opting for those new machines it can also be costly.
That's where we can help by assisting you in getting a vending machine loan.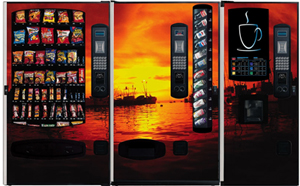 The best thing about vending machines is that you are your own boss.
You decide the type of vending machine you want to opt for and where it will be placed.
You decide what products the vending machine will sell. As you know some products have a high sale price and your profit margin is better.
You are the one responsible for servicing the machine from time to time. This needs to be taken into consideration when getting a machine for a new site. Sometimes it is better to get a NEW vending machine to service the new site (gives you peace of mind that you are covered under warranty for parts failure as well as you having repair technicians and phone service for assistance).
Once you expand your vending machine business, you are the only person on whom the success (or failure for that matter) of your business depends.
Making good decisions and watching and preserving your cashflow is critical.
Getting a vending machine loan makes sense as it helps to conserve your cash flow and still allows you to get that extra machine to increase your weekly takings and your business profitability.

When getting Vending Machine Finance you need to consider the following:
Your credit history is important as any lender needs to know you have the integrity to repay any loan provided.
Your weekly to monthly sales, that you bank, are vitally important as these give a lender the confidence that you have the ability to service and repay the loan.
Your loan repayments could be covered by that big large site you have just secured that you need a NEW Vending Machine for.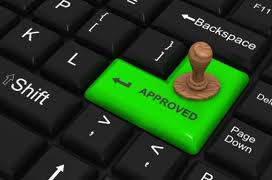 Vending Finance is here to assist you with getting that Vending Machine Loan.
A loan that does not require a history of sales and marketing experience.

Please read the section on " How it Works " before applying
All loan applications / enquiries are subject to Finance Approval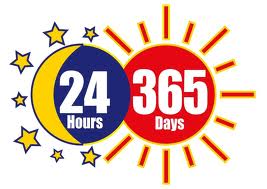 VendingFinance.com.au - We Lend ... So you can Vend!